Scattered Voices: Part IV
Scattered Voices: Part IV took us to Whissendine Windmill, one of the few remaining fully operational nineteenth-century windmills in the UK. We felt this setting would provide a fascinating variety of sounds and were delighted when the owner, Nigel Moon, agreed to let us in.
Spread over five floors, the interior was an evocative network of machinery, lovingly coaxed into life. It was endlessly fascinating to the eyes and the ears with each new step offering a different perspective. This was a world of constant change: fluctuations in the wind voiced themselves in the arhythmic chant of the machinery; flour coated floorboards briefly glistened in the light before being cast in shadow. I returned several times to the top of the windmill to sit and listen to the rich variety of squeaks, creaks, grunts and groans emitted while the sails were in motion. It was a performance in itself and one that I was happy to immerse myself in. All the while, Nigel Moon was in his element operating the machinery. It was inspiring to see him at work and he seemed pleased to have captured our curiosity.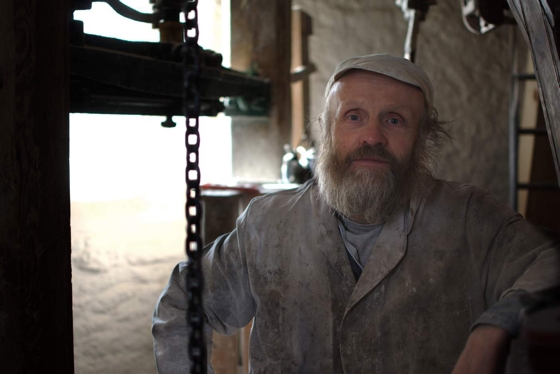 If the sounds collected for Scattered Voices: Part IV posed a new challenge, it was only because they contained such an abundance of interest. Listening back, there are moments when we allow these inner personalities to emerge with clarity, embracing the drama within. In our improvisations we are interacting with each other but also with the source material and it is these combined relationships that make this music such a joy to perform.
James Opstad

17th December 2015
Archive
1st November 2017
13th January 2017
17th December 2015
10th December 2015
10th June 2015
30th April 2015
25th April 2015
18th April 2015
13th March 2015
16th September 2014
11th June 2014
14th April 2014
9th April 2014